MEST Lagos Fireside 2.0: Branding and Marketing Strategies for Startups.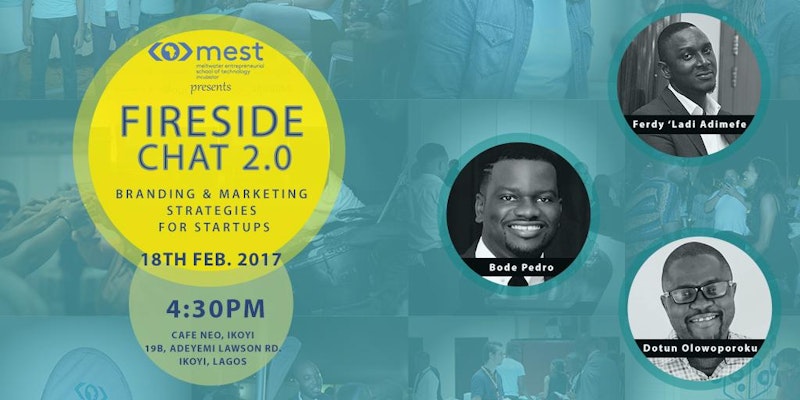 Following the success of its first event in Lagos City and an incredible second edition of the Africa Technology Summit, the MEST Incubator Lagos is excited to announce the MEST Fireside Chat 2.0 - an interactive session and fireside chat with a focus on Branding and Marketing Strategies for Startups.

All too often, branding is not viewed as a top priority for startups, and understandably so since it is easy to view the product itself as the most important priority. In reality though, having a brand/marketing strategy is important for a company of any size.

This is why MEST has invited leaders in the space to speak on why prioritizing branding/marketing is important to startup founders and walk the audience through actionable insights.
Speakers include:
Ferdy 'Ladi Adimefe, Imaginarium
Bode Pedro, Casava Limited
Dotun Olowoporoku, Starta

The evening talks will be moderated by Neku Atawodi-Edun, the General Manager of the MEST Lagos Incubator.
Date: Saturday, 18th February, 2017
Time: 4:30pm
Venue: Cafe Neo, 19b Adeyemi Lawson Rd. Ikoyi, Lagos

Remember to register to get tickets to the event here. For any inquiries, please email incubator@meltwater.org